AUSTIN'S #1 ROOFING COMPANY
Thousands of people trust Roof Royale with their homes and businesses for a reason.
"I spoke to several companies before deciding to work with Roof Royale... and I'm glad I did because Anthony and his team did an awesome job and made the entire experience a breeze. I strongly recommend them to anyone needed a new roof!"
"Roof Royale fixed a leak in my condo's roof after I had hired another company to fix the same problem 2 months earlier. They came out the same day to inspect the problem and it fixed immediately after. 6/5 stars! Great response time and work!"
"I create software. I can speed up your computer or create you a nice custom app. Fix a roof? Nope! These guys were great. I don't review often but these guys deserve it. "
The best Austin TX roofers.
We are local, full service Austin TX roofers. At Roof Royale, we strive to deliver professional roofing solutions and services at reasonable, affordable rates. Our team understands the vital role that your roof plays in the continued protection of your home or building, and always aim to offer customized solutions that match your individual needs. Whether you're looking for small repairs or maintenance, want to install a brand new roof, or anything in between, look no further than the certified pros at Roof Royale!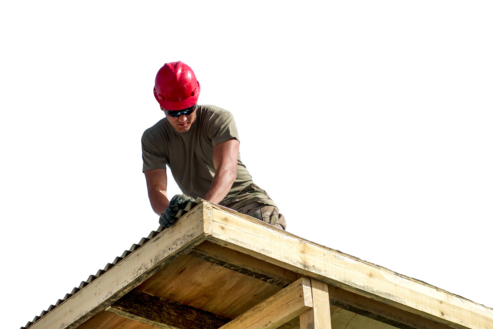 We aren't the only roofers in Austin, we'll give you what you want as fast as possible.
Top Austin TX Roofing Contractors
A team of trusted roofing contractors, we've operated in and around Austin for years, as well as areas such as Pflugerville, Round Rock, Georgetown, and Hutto. We leverage our combined years of experience to install and maintain roofs of all types, and only work with leading roofing brands such as GAF, Owens-Corning, Arrow Line, Tamko, Atlas, and more. You can learn more about our premium roofing products and services on our site, and we encourage you to call us directly for any additional inquiries. We offer free, instant estimates, so call today and learn more about the roofing solutions, products, and accessories that we offer at Roof Royale!
We'll get back to you with a super fast free quote.
When was your last roof inspection?
Roof inspections provided by Roof Royale offer valuable insight on the health of your home. We'll identify any issues like leads or repair needs.
Need Your Roof Checked?
Local Austin Roofing Contractors
Yep. We are local Austin Roofing Contractors, and that is important because we have worked on countless homes in Austin (including our own!). Our experience sets us apart.
Click Here
Need a New Roof?
We'll contact you to set-up a detailed bid to help you complete your project with the quality and timeline you have in mind.
Find Out What You Need
what service does your roof need first?
Austin TX Roofing Services