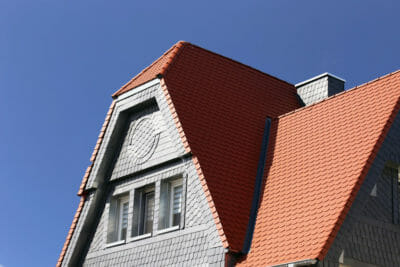 Slate roof is a traditional and time-tested material that has been used in some of the oldest, most beautiful structures to date! It still continues to be widely used, as slate roof is derived from a naturally-occurring type of rock that is particularly durable in all climates. It also provides an elegant, timeless look that looks great in just about any type of building.At Roof Royale, we've continued to deliver unmatched,
quality roof replacement and roofing services all across
Austin
! Based out of
Pflugerville
, our service area includes all surrounding areas and cities such as
Round Rock
,
Georgetown
,
Hutto
, and more. We can help you research a variety of roofing solutions, including slate roof, as well offer professional installation services.
TruSlate Takes Slate Roofs To The Next Level
While slate roof carries many benefits, it often requires a stronger frame than what is commonly seen in most residential homes. Here's where TruSlate comes into play. A recent innovation  by GAF, TruSlate is a hybrid solution that gives homeowners the authentic slate roof look on the outside while offering unique, waterproof property and a lighter load in the inside, unexposed portion of a roof tile.
TruSlate lets homeowners enjoy benefits such as:
TruSlate is the perfect option for those who want quality, beauty, and affordability in one convenient package. At Roof Royale, we can also help you explore a variety of other options, including metal and asphalt offerings, to meet your specific needs.
We Offer Comprehensive Roofing Solutions In and Around Austin
Want to learn more about slate roofing solutions, or any other matter relating to roof replacements or roofing services in
Austin
? Count on Roof Royal to provide you with the expertise that you need! We offer free estimates, so don't hesitate to
give us a call
at your earliest convenience. Count on the trusted professionals at Roof Royale to help you protect your most valuable investment, your home.