Best Roofing Services in Kyle, TX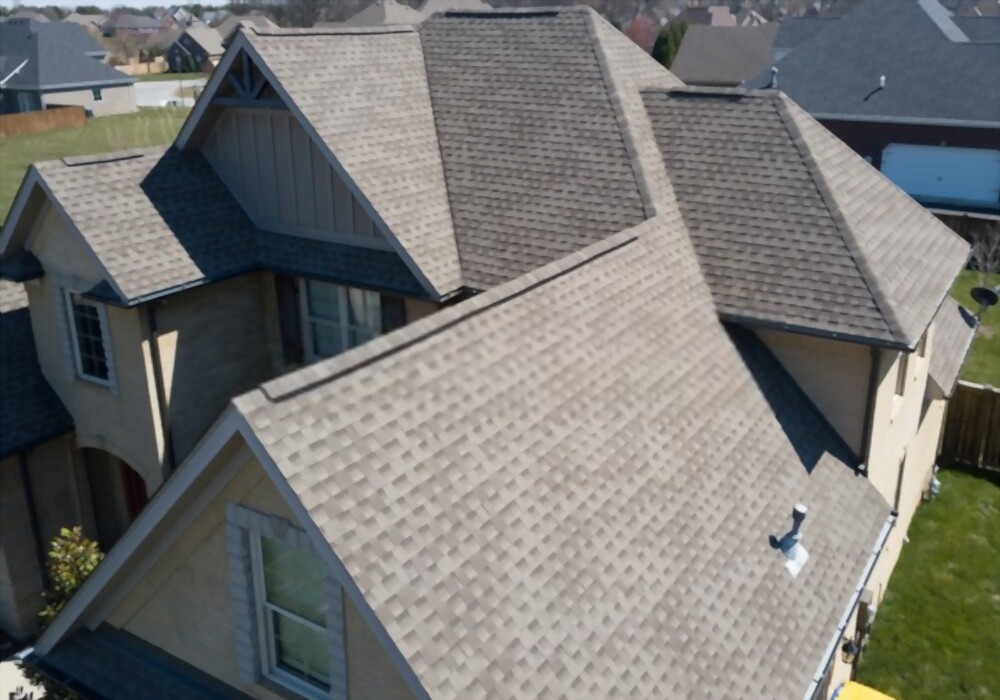 If there's a home component you need to pay keen attention to is your roof. It plays a vital role in protecting the things you most cherished in life.
It protects you, your family, and property against extreme weather conditions that pose a serious threat to life and properties.
Due to the crucial role your roof plays in your home, it's important that you invest in a high-quality roofing system and have an experienced contractor to install your roof.
Roof Royale, one of the leading roofing contractors in Kyle, TX provides top-rated roofing services to both residential and commercial properties.
Affordable Roof Replacement
We understand that the cost of fixing a new roof can be too high for most homeowners, which leads to opting for frequent roof repair on an aging or broken roof which will definitely cost them more money in the long run.
To help solve these issues and help homeowners get a new roof on their homes, we have decided to provide top-quality roofing services at a very affordable price.
If you want to learn more about our affordable roofing services, call us at (512) 379 7933. You can also schedule a free consultation by filling out our contact form.
Best Roofing Contractors in Kyle, TX
Finding the right roofing contractor is the most important aspect of installing your new roof.
This is as a result of the different kinds of roofing problems that might arise if you work with an inexperienced roofing contractor, that will end up delivering a poorly fixed roof.
As a homeowner in Kyle TX, it is important for your to work only with the best roofing contractors in Kyle, TX who can deliver quality roofing system for your home.
Here are the major things to look out for when hiring a roofing contractor to install your new roof.
Hiring a roofing contractor who meets these criteria sets you in the right direction on having a properly installed roof on your home.
Emergency Roof Repair Service in Kyle, TX.
If you need emergency roof repair services in Kyle, TX, or want an experienced contractor to properly install a new roof on your property, contact Kyle's best roofing contractor, Roof Royale. We have been providing high-quality roof repair and roof services to homeowners in Kyle, TX, and surroundings, such as Buda, San Marcos, and South Austin.
We help homeowners make an informed decision when it comes to fixing their roof and we deliver top-quality roofing services to our Clients. Call us at (512) 379-7933 or Schedule a Free Consultation.
Roofing services we provide to Homeowners in Kyle, TX.
We provide comprehensive roofing services to homeowners in Kyle, helping them to get their work done right the first time.
Here are some of the roofing services we offer:
Kindly schedule a free consultation with us to learn more about our services or call: (512) 379-7933 for any emergency.
We only work with leading roofing brands such as GAF, Owens-Corning, Arrow Line, Tamko, Atlas, and more, delivering quality craftsmanship and guaranteed results to our clients.
Types of roof we offer
We are well experienced in working with a variety of different roof products and solutions. Here are some of the roof types we offer:
Our experts and reliable roofing contractors are well experienced to handle all your needs.
Roof Royale has been delivering quality roof repair and replacement services to homeowners in Kyle, Texas. We are certified roofing contractors with experience in fixing different roof types.
At Roof Royale, we take customer satisfaction very seriously, that's why we work very hard to deliver the perfect roofing services that keep our clients happy and satisfied with our job.
Get a free and instant estimate.
Get Your Free Quote Today