In recent years, living in Austin now seems like the best place to live as it consistently ranks as a top city in the U.S and a perfect relocation spot for people looking to move. From the abundance of job opportunities to the multitude of lifestyle activities to almost anyone, Austin, Texas is a great place to live.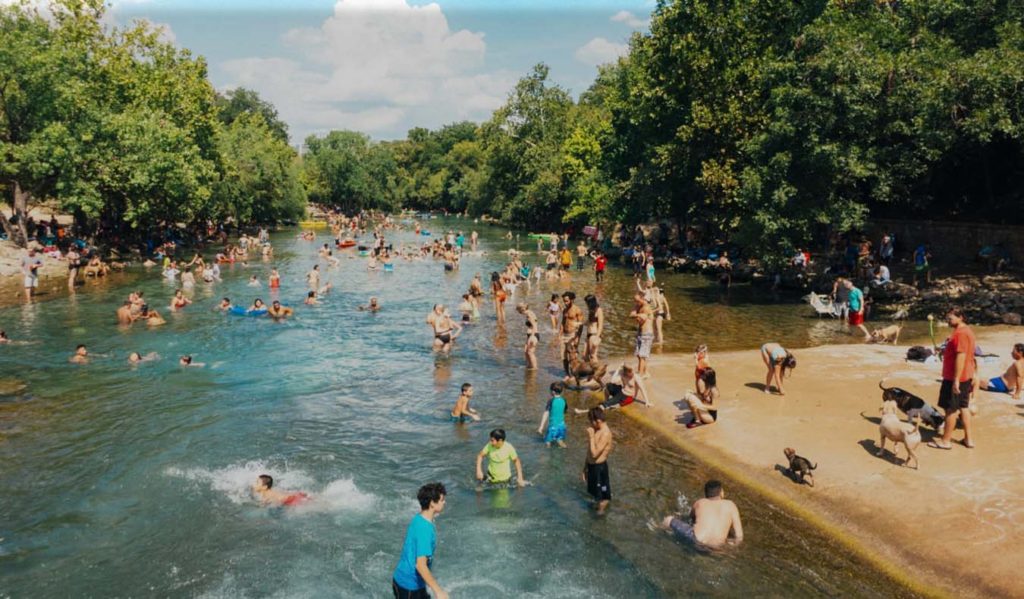 Although Austin boasts of glorious weather, the humid subtropical weather can affect the durability of your roof which can wreak havoc to your roof integrity if not examined and maintained properly. To ensure that your roof is well secured to handle the weather conditions and shelter your home from rain, cold, and other potential dangers or risks, you need a reliable roofing contractor in Austin to inspect and fix any roof damages on time.
Getting a professional Austin Roofer to handle your roof repair project is essential in ensuring your roof is fixed right the first time. A good roofing contractor in Austin has the right skill, tools, and experience to handle any roofing project you have in your Austin home.
Before we really dive deeper into sharing with you what you should know before hiring your next roof repair contractor, let's go through what roof repair entails so that you can distinguish it from a roof replacement.
What are Roof Repair & Roof Replacement
Roof repair is simply any repair that you will need on your roof, such as roof leaks, roof tear, and roof wear. A roof repair is mainly recommended if the damaged section is only a small portion of the roof. A roof replacement broadly means tearing off everything on the roof down to the deck, then the new shingle is now installed unto of the underlayment or felt paper. A roof replacement is recommended only if the affected section covers a large portion of the roof, and it continues to wear out after repair. This is mostly seen when a roof is nearing the end of its lifespan.

7 Common Signs that You Need a Roof Repair Austin
Damaged Shingles
If you have missing, cracked, or curled shingles, these are indications that your shingles are nearing the end of their service life, which is a clear sign of impending roof repair or replacement as the case may be.
Sagging Roof Deck
If your roof deck is sagging, is a sign they may be wet from moisture and this is an indication of a bigger problem that needs to be addressed as soon as possible to avoid a complete roof replacement.
Clogged Gutters
If you experience lots of shingle granules in your gutters, is a sign that your roofing system has started wearing out and you may probably need an expert roofer to take a thorough look and recommend the next possible solution.
Exterior Light Showing Through Your Attic
The presence of outside light in your attic is an indication that your roof is in trouble and needs some repairs done as soon as possible as water can invade your attic through those same openings and cause greater damage to your roof.
Staining on Interior Ceilings or Walls
The stains on the interior ceilings or walls can be caused by so many things, but in most cases, is a sign that your roof underlayments may be allowing moisture into your home. In such a case, you need a reliable contractor to examine the extent of the damage to know the best possible solution, which can either be a roof repair or replacement depending on the damage.
Dark and Dirty Shingles on Your Roof
If you are experiencing shingles that are dark, dirty, or even wet, is a sign that your shingles are not doing their work since they are allowing moisture to be trapped. To prevent your roof from total damage, you should seek help from a professional to fix the damage that is resulting from that.
Algae Growth and Wet Spots
If you notice signs of algae growth or dark spots accumulating on your roof, this is a clear sign of moisture and an indication for roof repair or replacement.
Before You Hire Your Next Austin Roofer
There are several qualities you should consider when looking for an Austin roofer to handle your roofing projects. Ensuring that the contractor you choose has the following qualities will save you time, money, and avoid safety hazards.
Here are some of the criteria to consider before choosing a roofer in Austin, TX
1. Ensure your Austin Roofer is Fully Insured
Working with a fully insured Austin roofer will give you peace of mind in case of property damage or injury. Ensure that your contractor's insurance coverage includes worker's compensation and general liability and only allow them to start your project after checking if the insurance is active.
2. Ensure Your Contractor is Licensed
A contractor's license is their proof of legitimacy and it is very important to only work with roofing professionals with valid contractor licenses. This will help you avoid fly-by-night roofers as they won't have proper documentation and license.
3. Ensure the Contractor You Choose Offers a Warranty
You want to work with a contractor who is confident in the quality of the services they deliver. Working with a roofing contractor that offers a warranty is vital in case any error arises during the warranty period, you might get your roof repaired at no extra cost.
4. Ensure You Choose a Local Roofing Contractor in Austin
As a homeowner in Austin, it is in your best interest to hire a local roofing contractor due to various reasons. When a roofing company is local, determining their accountability and quality of work is very easy, as you can easily get to know more about them from a family member or neighbor who has used their services in the past. It also helps you to get things done as quickly as possible because they are local to you, and you know where and how to find them.
Check out this post to discover the 7 top benefits of hiring a local roofing contractor in Austin
5. Ensure Your Austin Roofer is Experienced
Working with an experienced roofing contractor is vital if you are looking to save costs and get the work done right. An experienced Austin roofer will help you make the right choice the first time thereby avoiding the trial and error strategy employ by most roofers when it comes to fixing a roofing problem they are not familiar with.
Taking into account these 5 factors listed above will ensure you get top-quality roofing services you are satisfied with.
Austin Roof Royale – Your Trustworthy Roof Repair Contractor in Austin
If you are looking for a professional roofing contractor in Austin, with great expertise and experience to handle your roof repair project, get in touch with Austin Roof Royale now!
Our highly experienced crews provide quality roof repair services you can depend on. At Roof Royale, we are committed to two things: delivering quality roofing projects and keeping customers satisfied.
Whether you want emergency roof repair services, we are here to help!